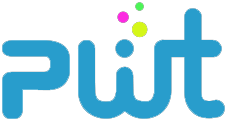 Pennsylvania Website Designers


Our Pennsylvania website designers have been creating innovative websites since 2002. While locally based Pennsylvania, our website design team has created attractive, easy to read, responsive websites locally and abroad. Our secret is simple, we genuinely listen to our clients needs. We then offer our expert advice to reach our clients goals creating a long lasting relationship far beyond the completion date.

The Pennsylvania based website developers & programmers at PWT offer custom solutions that go beyond plugins. We can always say "yes, that's possible". When our website development team is not developing our own WordPress Plugins, they are developing custom website applications and mobile apps for our clients. Sometimes eCommerce and Content Management Systems simply don't have the features you need. Our senior level web developers are available when you need a dedicated expert working on your project.


The Pennsylvania website designers at Pennsylvania Web Technologies are an experienced team of creative thinkers. Our Artistic Director alone has 20+ years of experience in logo design, business cards, magazine ads, flyers, sell sheets, product sheets, trade show display design, billboards and much more. The goal is simple "To Be Better". We take ideas- sculpt, cast, and form them to create unique and timeless identities and brands. Each and every design is unique and industry specific. Our graphic design team also plays a vital part to your website design projects. We start with a blank canvas and submit a graphical mock-up of your website to you for approval before moving into the build phase.


PWT is a focused Pennsylvania SEO company specializing in search marketing, customized organic search engine optimization, and SEO content writing services. We help you understand how to utilize SEO best practices to leverage your content marketing efforts, while educating you on how to properly implement technical SEO within your development efforts to help maximize your organic search exposure. Organic traffic is the most targeted, least expensive, and highest converting form of traffic you can get to your website.
Pennsylvania Website Designers
Website Design | Website Development | Graphic Design | SEO Content Writing
Don't wait! Get a free quote today!
Over the years, our PA based team has been doing what we love most: conceptualizing, problem solving, designing, developing, and launching websites that our clients love. Our concept-driven site designs encompass a broad range of industries. We believe that our creative team of digital innovators have the power to impact and provide value to every industry.
At Pennsylvania Web Technologies, our web developers are at the forefront of the latest web technologies. Our web developers and programmers are an experienced team. Each developer has a minimum of 10 years' experience with expert knowledge of multiple programming languages, frameworks, platforms, database design, content management systems and e-Commerce systems. We successfully create hundreds of websites, custom systems and API integrations each year.
When you need a customized web application you can be confident that our developers will deliver a high-quality end product that simply works. Our web developers are proficient in any open source language or system. Here are a few that our web developers work with.




Zend Framework
PHP Framework