When it comes to your business website, you would do just about anything to boost your search engine optimization (SEO) and keep customers coming back, right? From paying expensive consultants to implement best practices, to spending nights and weekends writing content the search engines will love, you are willing to do what it takes. While you can't skimp on best practices or content marketing, there is one simple update you can make to enhance your SEO results: obtaining an SSL certificate.
Here we answer your questions about acquiring SSL certificates for your business website.
What is an SSL Certificate?
An SSL certificate is all about security for your website visitors (and protecting your business from accidentally sharing unencrypted information). Once installed, the update will initiate a secure session, allowing all web traffic between a web server and web browser to be secure.
Technically, the certificate is a small data file that digitally binds a cryptographic key to your business's online information. It serves as a padlock that allows a secure connection from a web server to a browser.
Why are SSL Certificates important?
Typically, this feature protects sensitive information, including:
Credit card information
Usernames
Passwords
Social media browsing
However, a change in the way this website feature is communicated to web visitors has made it more important than ever.
Previously, the certificate was shown with a simple green padlock: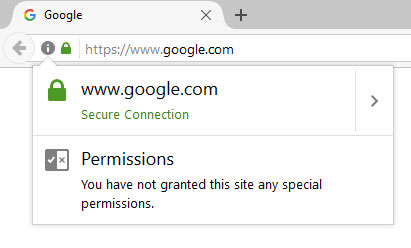 Now, sites registered as secure literally say it: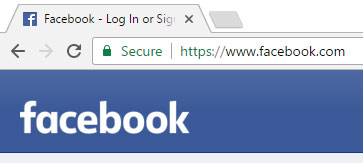 Seeing the word "Secure" in green psychologically instills a sense of positivity and safety in the minds of website visitors. Google has made its stance clear:  it is important for websites to install an SSL certificate on every webpage. While e-commerce sites may seem like the best candidates, all business organizations should add this feature in an effort to:
Enhance customer and visitor trust
Improve conversion rates
Keep data secure
If your website does accept credit cards and does not have an SSL Certificate, here is what will appear on your forms: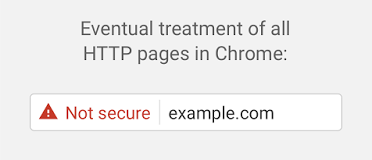 Scary what that bright red hue may mean for your bottom line. So…
How can you obtain this security feature for your website?