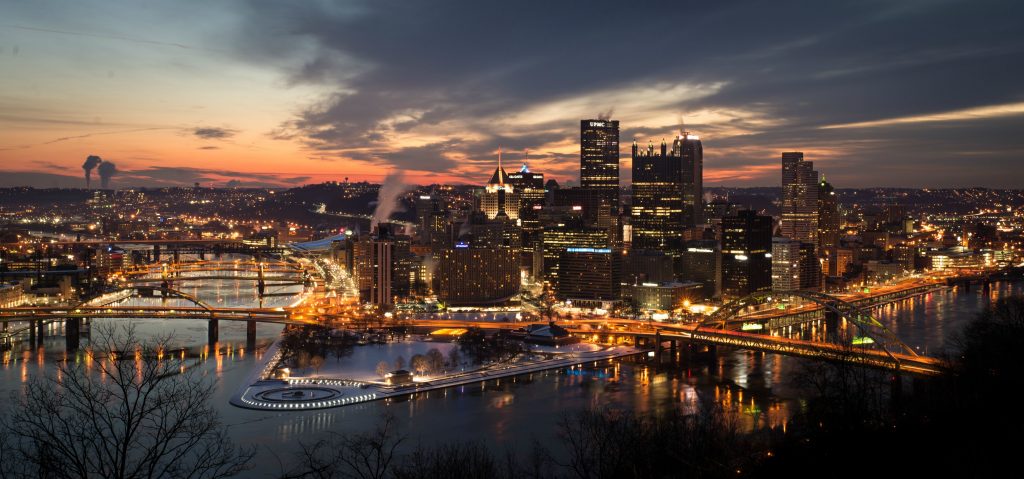 Message from: Matthew J. Vincik
CEO of Pennsylvania Web Technologies
Thank you for visiting Pennsylvania Web Technologies website. Located in Pittsburgh's South Hills, we like to think of Pennwebtech as our "Black & Gold" division. Pennwebtech is a division of Ohio Web Technologies, and has proudly been in business since 2002.  Our eleven-member team consists of website designers, developers, graphic artists, marketing and SEO specialists.
We appreciate your time and understand the importance of wanting to know who we are.  Like all businesses, we have gone through our fair share of growing pains.  However, that experience has given us a sense of kinship with entrepreneurs and business owners. We know it's not easy, and we have mad respect for all those that continue to succeed.
Pennsylvania Web technologies can only measure success by the degree of your online growth. Clear, measurable growth through higher sales/conversions, and higher rankings with the search engines is our goal.  Consequently, our builds do just that.
One of Our Client Stories . . .
We were recently hired by an international shipping company in Northeast Ohio. Unfortunately, they came in hot, due to the fact they paid $30,000 to a previous web designer that failed to deliver a website that worked for their complicated needs.
This client's business is complex. They receive packages from across the United States, each containing multiple items. These packages are opened, and the items within separated into the bins of different international buyers. Finally, those buyer bins are re-packaged and shipped overseas upon buyers' request.
Our team spent three days with them to learn their business and understand its structure. Clearly this website build had a lot of moving parts. First, tracking tens of thousands of packages inbound, and thousands outbound. Second, tracking contents and weight of each buyer bin. Third, calculating and collecting their international shipping fees.
We agreed to take on the project for a lower price than their failed designer.  Once work began it became clear there was a critical need to make their system more robust then we contracted for.  Consequently, the first phase of the job ended up taking far more hours we contracted for. Nonetheless, we didn't charge a penny more.
The project was a complete success. Our client was so pleased they immediately hired our firm for a second phase, and now again for a third. This client has joined the ranks of our many clients with whom we have established a great relationship.
Hence, I share this story because it demonstrates that Pennsylvania Web Technologies does what it takes to make things work for our customers and your customers. Furthermore, we take our reputation seriously and know the value of integrity. With this in mind we stay focused, keep our word, keep our commitments, and deliver.
We are proud of the business partnerships we have developed with our long-time clients.  Our challenge every day is to build our clients websites that meet and exceed their expectations. Make your business a part of our partner ecosystem. We don't just have clients; we develop partnerships with our clients. As Walt Disney said, "The way to get started is to quit talking and begin doing".  Please contact us today, and let's begin doing.
Thank you,
Matthew J. Vincik
Chief Executive Officer